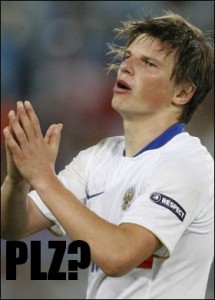 We haven't covered the bidding process that much here at WCB, mainly because its been a bit boring, despite the English Press best efforts. I'm more dissapointed than I thought I'd be to be honest, but on the other hand, I do think Russia will be put on a good show and good for them. They are a growing football nation, and at least they have an interest and history in it.
The 2022 World Cup (which we weren't competing to hold) will be held in Qatar. Which is pretty clearly not a very good choice at all. I mean, its tiny, you are basically going to have Millions of people descending on stadiums all lined up next to one another in the middle of the desert. God knows what the people are Qatar are going to do with all that stadia after the World Cup.
Back to England's bid, and I'm sure the negative press had an impact on the thing, and I'm fairly sure it could have all been timed to cause less damage, rather than more to to the bid. But at the end of the day, there clearly is a whole bunch of corrupt dealings going on and we shouldn't turn away from all that.
I'm dissapointed, but hey-ho. There's a World Cup in Brazil to look forward to.